Removable Mats and Fabric Expansion Joints for Simple to Intricate Applications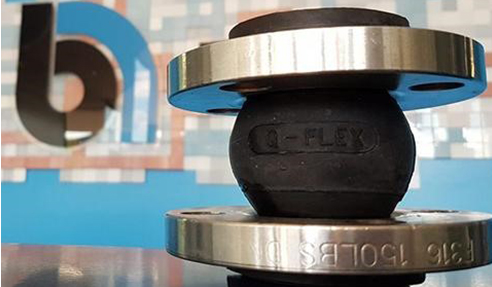 Bellis Australia thrives on their reputation as the most trusted manufacturer and supplier of removable mats and fabric expansion joints in Australia. With more than three decades of experience, Bellis has gained substantial experience and knowledge in custom insulation for a range of simple to intricate applications.
Removable Mats
Removable covers play an important role when providing insulation for intricate applications such as a failed pipe insulation system. Bellis provides the right insulation system with their effective removable mats, manufactured from high-quality components and materials for lower maintenance cost and overall energy consumption.
Bellis offers on-site installation of removable mats with their fabrication experts able to meet the fitting requirements for gen sets, forklifts, exhaust covers, or engines. Removable mats are manufactured and installed for easy removal for maintenance or access; available on loop, stainless steel pin, or spring fasteners.
Fabric Expansion Joints
The dimension of ducts change over time due to expansion or contraction, which is typically caused by a sudden change in the external temperature. This impacts the performance of the duct over time, as well as the overall safety of a site.
Bellis Australia highly recommends the use of fabric expansion joints to prevent the inevitable expansion and construction of ducts. Fabric expansion joints are built with a fabric gas seal (like a closed belt) and metal frames which effectively resist large amounts of movement and temperature extremities. Additional components such as insulation pillows, accumulation barriers, and flow liners are utilised to prevent deterioration of fabric expansion joints especially when exposed to corrosive media.
Factors to consider before the installation of fabric expansion joints includes:
Operating temperatures
Lineal and axial movements
Gas composition
Operating pressure
Bellis has industrial sewing staff that can perform the installation of removable mats and fabric expansion joints. The team can provide professional advice to assist companies to achieve their desired insulation.
Get in touch with Bellis for more details on Removable Mats and Fabric Expansion Joints. Visit www.bellis.com.au today.