FOAMGLAS® Thermal Insulation for Cryogenic Applications from Bellis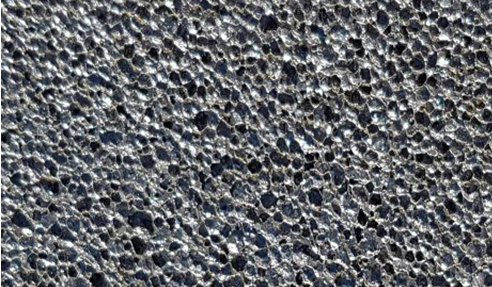 When temperatures exceed the minimum insulation, a higher thermal insulation system is needed to bring the heat and moisture transfer under control. Bellis Australia prides itself as the lead distributor of a highly advanced thermal insulation in Australia, FOAMGLAS® Cellular Glass Insulation.
Foamglas® is formulated with 60% recycled, molten, carbon, and sealed glass cells. The rigid molten glass composition of Foamglas® protects plus enhances the strength and dimensional stability of certain materials under extreme temperature.
Innovated with a focus on sustainability and development, the cellular glass is manufactured with no ozone-depleting chemicals and gases. It is packed with function and benefits that exceed all typical insulations in the market.
FOAMGLAS® Thermal Insulation for Cryogenic Applications
In layman's terms, cryogenic is materials and their behaviour at extremely low temperatures, ranging from -150°C to -273°C or absolute zero. Cryogenic is commonly observed in the storage and transportation of liquefied natural gas (LNG), where gas is liquefied and stored in an insulated tanker for transport.
Although highly useful, cryogenic applications can cause moisture buildup, eventually creating ice. Ice reduces the effectiveness of whole operations and damages structures.
Avoid this complication through the use of an ideal insulation system for cryogenic applications; Foamglas® has a closed cell structure that is impermeable to water vapour and liquid, hence preventing frost formation. The high-compressive load of Foamglas® makes it the best choice for insulating the bases of LNG tanks, remaining strong even when the temperature drops to the lowest degree. Additionally, it prohibits the breeding of mould or plant growth plus corrosion upon operation, meaning it will neither rot nor deform.
Bellis' Foamglas® insulation is also used for extremely high-temperature applications, fully compliant with Australian Standard Test Method ASTM E84-16 (surface burning characteristics) and European Standard EN 13501: A1 (reaction to fire classification procedure). Made with complete glass, meaning no binders or fillers, Foamglas® thermal insulation is non-combustible and it will not burn even when in direct contact with intense flame.
Learn more about FOAMGLAS® Thermal Insulation for Cryogenic Applications by heading over www.bellis.com.au today.