Grey Flooring Inspiration from Karndean Designflooring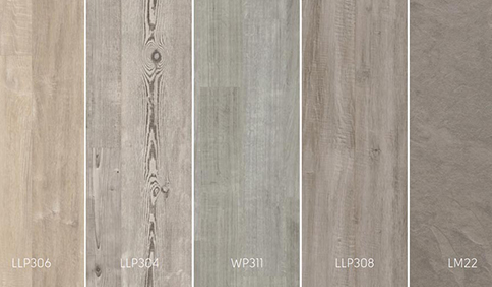 Karndean Designflooring shares some of the grey flooring inspiration that takes creative floor combinations to a whole new level. Instead of using black as the base colour, the team uses the versatile grey tone to bring out a neutral, modern, and minimalist appeal.
Blue and Grey
Blue is a flexible tone that can be used as an accent or statement. When combined with grey flooring, it offers its unique appeal. For a subtle look, use blue as an accent colour. However, to create a statement space, use blue throughout the space for a defined look.
With a number of blue variants, it is important to know the right shade of blue to go along with the type of ambience the client wants to achieve. For instance, aqua blue offers a refreshing and soothing tone; royal blue symbolises elegance and sophistication, while baby blue gives an airy and playful appearance.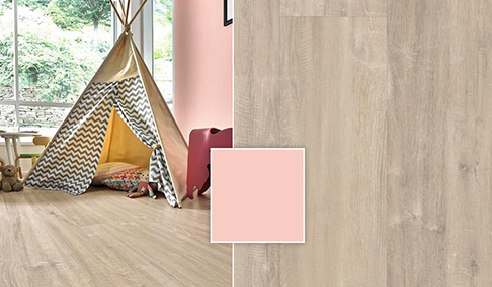 Rose Pink and Grey
Rose pink is light, sweet, stylish and a subtle alternative to red. When combined with a paler grey floor, it gives off a gentle and elegantly chic interior that pays homage to the 80s pastel colour combination.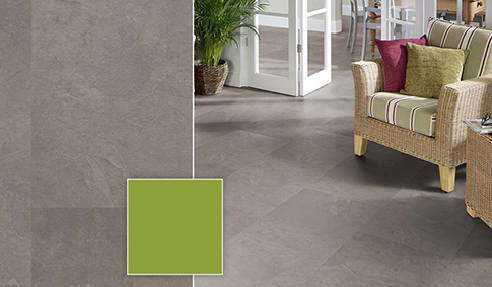 Green and Grey
Create visual appeal by blending various shades of green when introducing green into a grey colour design. The green variations, from leafy indoor plants, pistachio-toned throw pillows to moss-coloured rugs, reflect natural green colour variation.
Karndean Designflooring is one of the global industry leaders providing quality luxury vinyl floors for both residential and commercial applications. Combined with an extensive range of Designflooring and experience in the industry, Karndean goes the extra mile in helping clients choose materials and provides tips in achieving the look they want.
Discover more in-depth design tips and other related flooring products by visiting www.karndean.com</a> today.