Lunar New Year Public Artwork by Chris Yee with Axolotl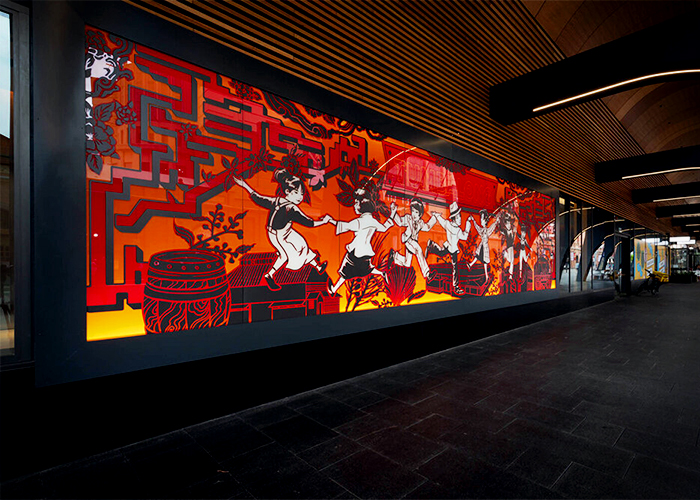 Happy Lunar New Year from Axolotl
Working in collaboration with Art Pharmacy, Axolotl recently completed this stunning artwork by artist Chris Yee. Situated in Hay Street in Chinatown, Sydney, the artwork celebrates the Tumbalong site, exploring the rich industrial and cultural heritage of the area. The artwork comprises of eight glass panels printed with the colourful graphic on the internal faces, and Graphite inlay on the front.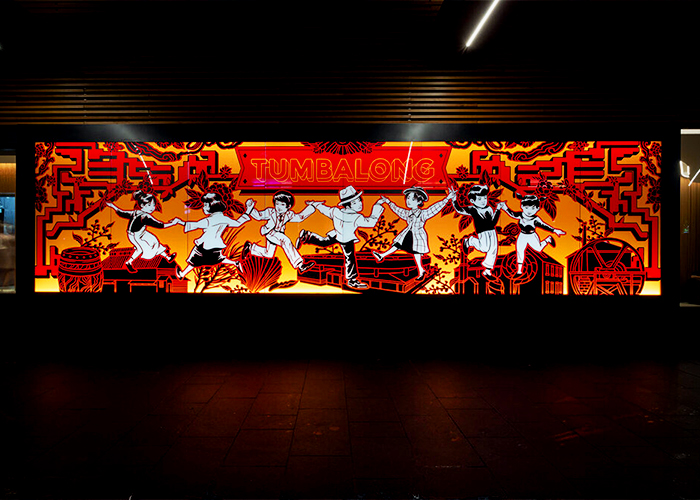 Image: Jodie Barker.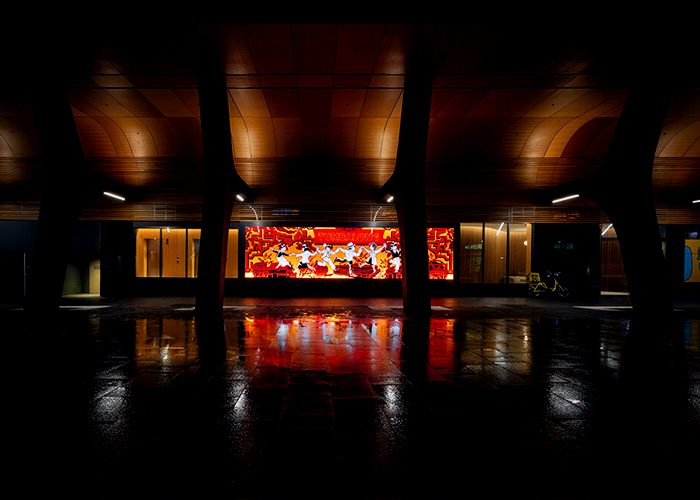 Image: Jodie Barker.
Click here to see a video of the artist explaining more about the artwork and his process.
Complementing this artwork is the nearby Chinatown kiosk by artist Pamela See in collaboration with Frost*. Featuring lantern-like curved glass panels produced by Axolotl in 2010 using similar technology, Axolotl artworks now bookend the Chinatown district.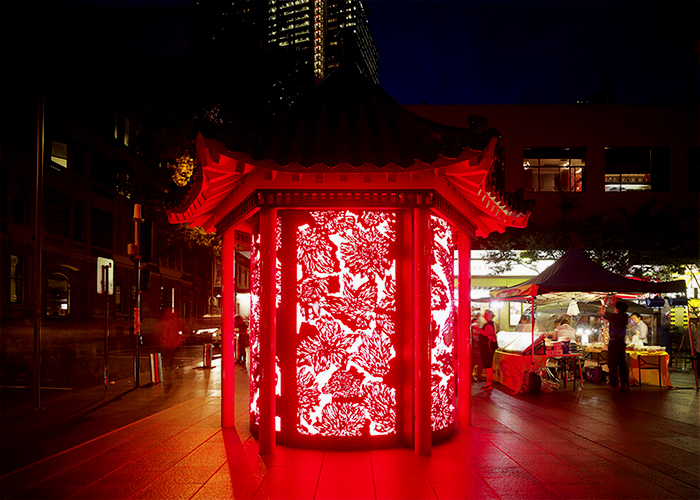 Head down to Chinatown, Sydney and be sure to check out these striking installations in person (hot tip: see them after dark).
For more information on AAP, visit www.publicart.work.