Glazed & Curved Glass Stairwells by Bent & Curved Glass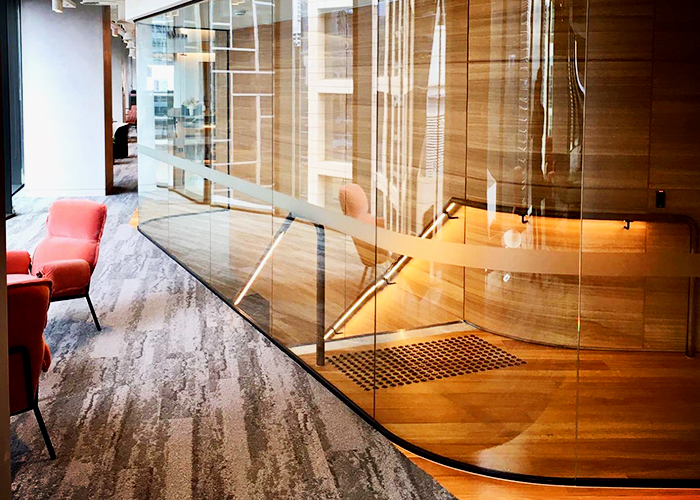 As per their namesake, Bent & Curved Glass are Australian leaders in bespoke architectural glass. They take utmost pride in their fashion-forward glass types, technologies, and installation methods.
A testament to their innovative glass solutions, Bent & Curved Glass were specified by the Future Fund Office for this bold stairwell solution. In collaboration with Grosvenor and designed by COX Architecture, Bent & Curved Glass provided this full height, glazed, and curved glass wall. It was purpose-engineered to provide maximum natural light into the stairwell, while doubling as an ideal acoustic separator.
For more information regarding Bent & Curved Glass, including this curved glass stairwell, visit bentglass.com.au today.