Acoustic Fire Rated Doors from Holland Fire Doors & Windows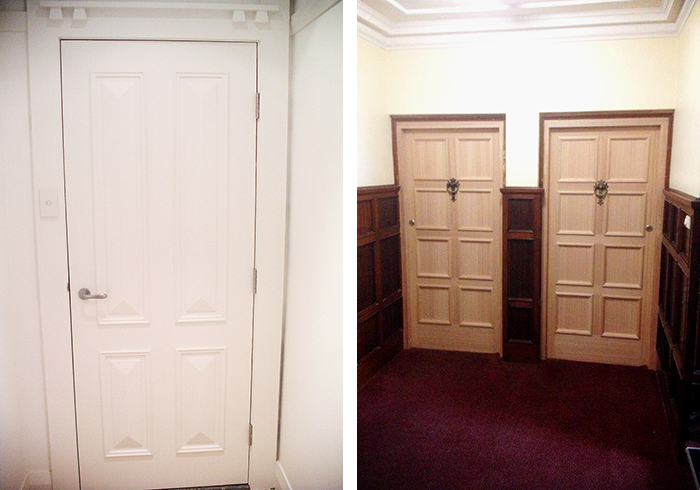 Holland Fire Doors & Windows offer high-quality acoustic fire rated doors purpose-designed to strengthen the fire protection system of your commercial property. Depending on your fire resistance specifications, they are installed with timber jambs or metal frames that are rated up to four hours of protection. They are also backfilled with grout or tightly packed with FR boards.
For quality assurance, the Holland team manufactured these acoustic fire rated doors in adherence with various relevant building standards. They are tested by independent testing laboratories, with the door's perimeter and bottom seals guaranteed compliant with NCC/BCA specifications for smoke doors. The door leaf and seal combinations have also been certified as per AS1530.7 for smoke leakage. All acoustic fire-rated doors should be installed by a licensed representative to ensure a standards-compliant installation and uncompromising performance in case of fire breakout.
Learn more about the specifications of acoustic fire rated doors from Holland Fire Doors & Windows by heading over to www.hollandfiredoors.com.au today.