Transport Infrastructure for Rosanna Station by Stoddart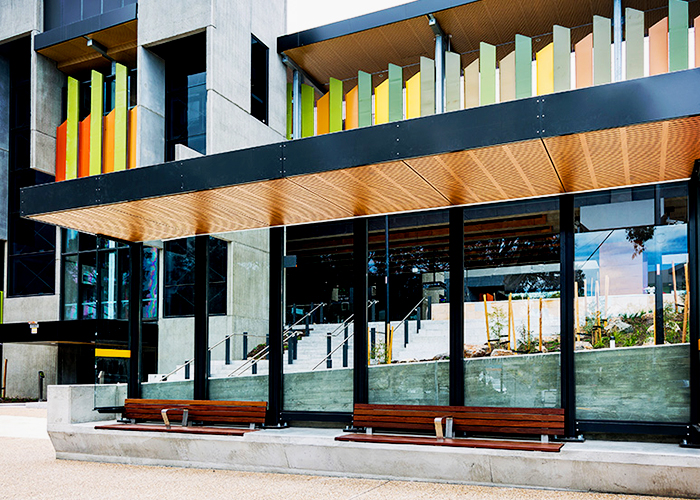 Stoddard, with Ace Contractors, are thrilled to present another successful transport infrastructure supply and installation project, Rosanna Station. Completed in October, 2020, Stoddard were responsible for both the large Evo MKII and modified Evo Premium shelters respectively, plus accessories including seats and bins. In particular, the Evo Premium shelter was customised to complement the contemporary architectural concourse.
Station bins and seats by Stoddard feature throughout the Rosanna Station. They can be found on the platforms, the concourse, and in the Turnham Avenue bus interchange. Comprising stainless-steel, Stoddard's transport infrastructure accessories offer exceptional durability, backed by the company's high-quality fabrication and finishes.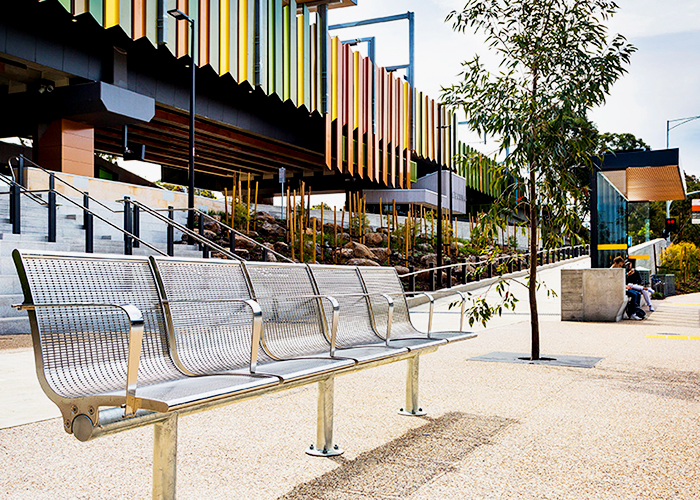 Stoddard's shelters boast highly-durable black powder-coated aluminium frames and cladding. They are completed with a perforated plywood soffit and LED strip lighting. The modified Evo Premium shelter integrates seating atop a plinth in homage to its stylish surrounds.
The Rosanna Station is another testament to Stoddard's suitability for transport infrastructure projects Australia-wide, including the Level Crossing Removal Authority. For more information, visit www.stoddart.com.au today.