Verosol, the innovator of metallised fabrics introduced SilverScreen to control heat & glare.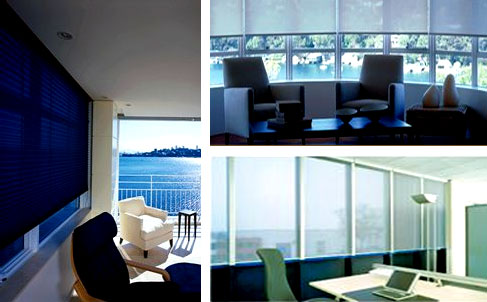 Verosol, the innovator of metallised fabrics is proud to introduce SilverScreen™, a revolutionary new fabric used in the production of interior window furnishings.
Not only will SilverScreen™ provide a functional solution to the problems associated with glare and heat in a room, but it will offer reduced fading of furniture and floor coverings. All this can be achieved while still maintaining your view.
SilverScreen™ fabric is constructed from a hard wearing PVC coated fibreglass yarn. The unique difference of SilverScreen™ compared to other common screen fabrics is that it has a highly reflective, ultra fine aluminium backing which dramatically improves the solar energy performance. Additionally, SilverScreen's performance is independent of colour. Common screen fabric always requires a compromise between heat control and glare control depending on colour.
With SilverScreen™, you can have the best of both worlds.