The "Essence" of Grohe from Argent Australia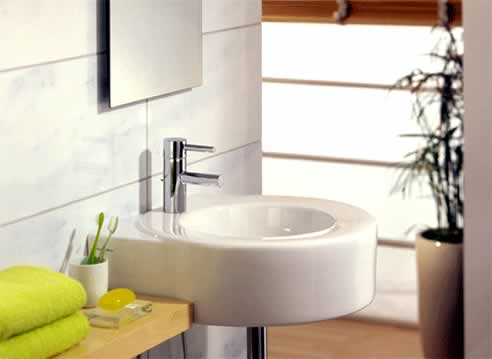 Clear geometric shapes, reduced to the core minimum - this is what Essence is all about.
In line with the latest trend towards clarity, the new Essence series of fittings focuses on the cylinder as the only element of design. The rectangular arrangement of the body, spout and lever pays homage to the age of simplicity. Here the straight lines of the minimalistic water dispenser deliberately lack traditional decorative elements that would only distract from the pure function.
The art of reduction also extends to the water, which seems to flow straight out of the spout - without any visible aerator. The only indication of its existence is a notch, which is repeated as a visual element on the lever and allows the latter to be operated safely even with wet hands.
The timeless aesthetics are matched by robust and solid workmanship. The tried-and-tested Grohe cartridge with long-life ceramic discs will operate easily and reliably even after years of regular use. The Essence line comprises a variety of single-lever mixers for wash basins, bidets, showers and bathtubs.