Anti-slip Solutions from Birrus Matting Systems
cost effective work place insurance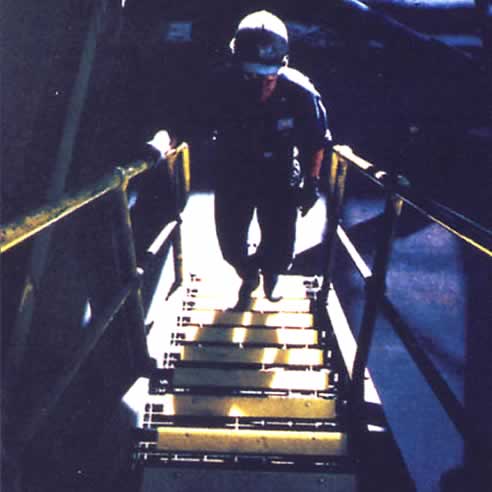 Anti-slip industrial products include:
Ladder rung covers,
stair nosing's,
vinyl deck,
boardwalk, and
offshore evacuation systems.
Anti-slip is your most cost effective insurance against deaths, injuries and trauma that accompany work place accidents attributed to slips, trips and falls. By installing anti-slip solutions you will:
Reduce accidents and the personal trauma they cause.
Reduce time lost due to an accident or injury.
Reduce the potential for legal action based on unsafe work areas.
Reduce your compensation and insurance costs.
Provide the strongest possible evidence of your commitment to employee safety.
Create a more productive, harmonious working environment.