Superior Screens Australia - secure your home with style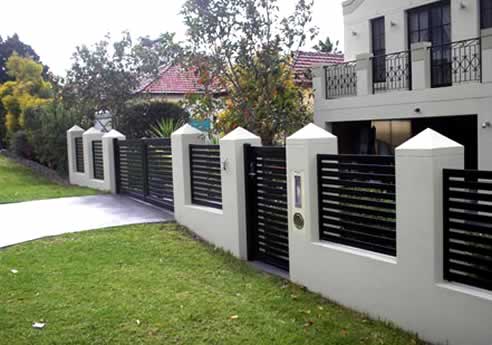 Superior Screens, formerly Superior Steel Screens, has designed its range of fencing to provide versatility and style for making the most of Australian summers, which are synonymous with outdoor entertaining, barbecues and backyard cricket.
Superior Screens Australia General Manager, Ms Rita Turnour, said Superior Screens Australia fences and gates can help transform even the plainest yard into a stylish, secure entertainment area.
"When you live mostly outdoors it is important to know you can entertain family and friends in a private, comfortable and safe environment; that is as attractive as it is functional," Ms Turnour said.
"Superior Screens Australia Colorbond® steel fencing and gates are custom-made so unique colour mixes are no problem, they require very little maintenance and don't require painting.
"The product is incredibly versatile and, with imagination and design, can be used as a standalone fence in lattice or slatting or as infills in brick or rendered fences in combination with mini-orb or corrugated Colorbond® panels."
Ms Turnour said having Superior Screens Australia fencing installed is a smart way to keep intruders out and children in this summer, when you fire up the barbecue and dust off the cricket set.
"Whether you are building a new home or want to smarten up your old one, Superior Screens can provide fences, gates, gables, patio, deck and window screening to suit every family's needs," Ms Turnour said.
Superior Screens Australia name change reflects the versatility of its product range, which also includes fixed and adjustable louvres, lattice, slatting and a range of all steel gazebos.
The company is Australia's leading producer of Colorbond® architectural products that provide innovative screen, privacy, security and shade solutions to residential, commercial and industrial properties.
Superior Screens Australia has a national network of distributors - for your closest, please call 1300 766 799 or visit www.superiorscreens.com.au.