Folding Arm Awnings Melbourne from Shadewell Awing Systems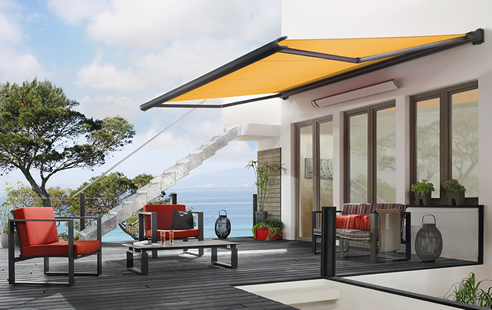 The Folding Arm Awning is great for providing sun and weather protection for your patio, terrace, balcony, outdoor entertainment area, cafe or restaurant.

Folding Arm Awnings require no frames, beams or posts for support, leaving the below area totally free from obstruction. We offer the Folding Arm Awnings Melbourne home owners love! From the standard 'IBIZA' to the top of the range 'MARKILUX', Shadewell have been the market leader in supplying Folding Arm Awnings in Melbourne both in domestic and commercial projects for over 30 years.