Bathroom Cubicles Melbourne from Flush Partitions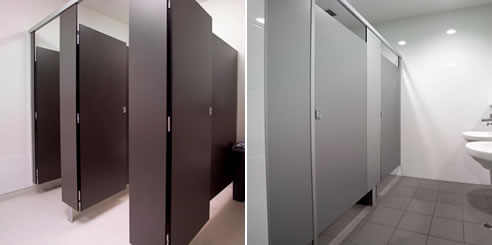 Quality Bathroom Cublicle Manufacture and Installation.

The Squareline design as pictured above is our most popular and versatile system for washroom cubicles and is suitable for any commercial application, particularly in areas where high traffic is expected. Offering strength, durability to suit tough environments and value for money, the Squareline system can be configured to suit any installation without compromising on style or appearance. The Squareline system is floor mounted on aluminium legs and is overhead-braced, providing extra strength. All aluminium is anodised but can be powder coated to suit colour requirements or decor.