Thermal Envelope with Concrete Sandwich Thermomass Panels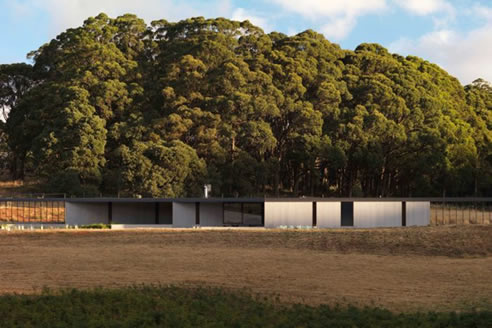 THERMOMASS PANELS USED IN AWARD-WINNING HOUSE AT HANGING ROCK
In designing one of their latest projects, Kerstin Thompson Architects' (KTA) have achieved that elusive harmony of correctly proportioned form versus function that manages to seamlessly integrate with the natural surroundings. This subtle blend speaks for itself, with the House at Hanging Rock taking home a slew of awards including Australian Institute of Architects Victorian State Harold Desbrowe-Annear Award for Residential Architecture and Australia's top residential architectural prize, the 2014 Robin Boyd Award for Residential House.
Adhering to the client's desire for a 'brutalist use of materials', KTA utilised Composite Global Solutions' Thermomass concrete sandwich panels for the walls to ensure their project delivered an optimum thermal envelope that could withstand even the harshest of summers, while still satisfying the strict Bushfire Attack Level (BAL) rating required in the area.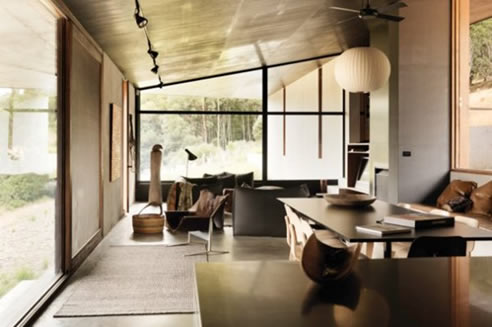 Our Thermomass concrete sandwich panels are uniquely suited to an Australian climate that often experiences wild temperature differentials throughout a 24-hour period. By placing the insulation towards the outside of the sandwich panel, and leaving the bulk of the internal mass on the inside of the structure, diurnal swings are vastly reduced without the need for additional non-passive cooling.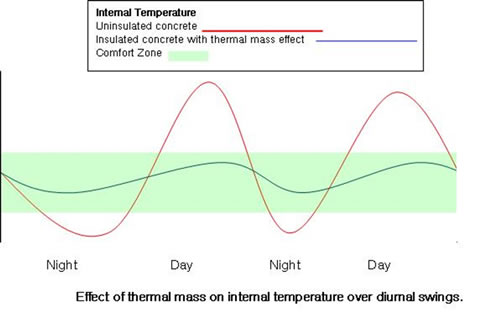 If you would like more information on how Composite Global Solutions can assist with your next project's insulation needs, call us directly on (03) 908246926 or visit our website at www.compositeglobal.com.