Heavy Duty PVC Swing Door from Premier Door Systems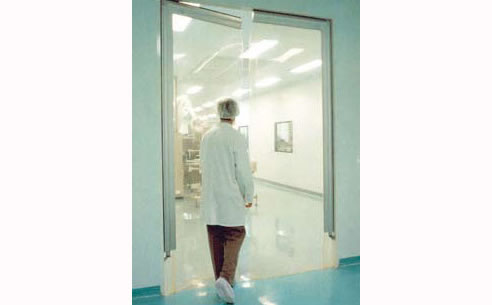 Prem-SWING PVC doors can be used for pedestrian and vehicle traffic. The doors feature clear see through panels for safe two-way traffic, operation is push to open with automatic close. The PVC panels are available in 5mm and 7mm thicknesses and the frame is constructed of an attractive anodised aluminium frame.
Premier Door Systems can install and service PVC Doors for openings up to 3000mm wide x 3000mm high. Door openings with a height in excess of 3000mm can be fitted with transom flaps, allowing taller objects to pass through the doorway.
PREMIER DOOR SYSTEMS PREMSWING DOORS BENEFIT A HUGE RANGE OF INDUSTRIES AND COMMERCIAL APPLICATIONS INCLUDING:
Supermarkets
Liquor stores
Coolrooms
Freezers
Hospitals
Kitchens
Cleanrooms
Warehouses
Factory stores
Airports
Meat processors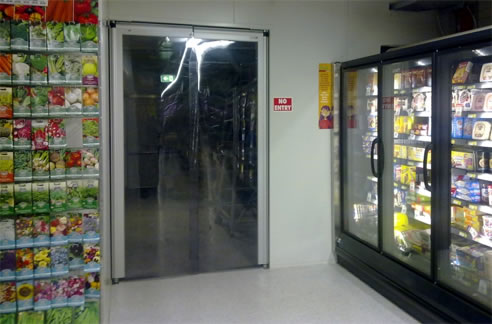 OUR PVC DOORS FEATURE:
See-through panels for safe two-way traffic flow
Hands free operation - the door opens with a gentle push and closes automatically behind you
Flexible plastic panels to absorb impact during opening and closing
Fibre brush or PVC wiper seals for greater control of smoke, dust and draughts
5mm or 7mm panel thickness
Optional translucent (frosted) finish on panels
Powder-coating or sign writing applied to your requirements
Strong aluminium extrusions to retain the spring mechanism and bottom-metal pivots, with a tough, anodised finish providing an attractive appearance.
03 9357 8477
Unit 2, 156-162 Barry Rd, Campbellfield, Vic, 3061