Natural Modern Timber Floor Finishes from Renaissance Parquet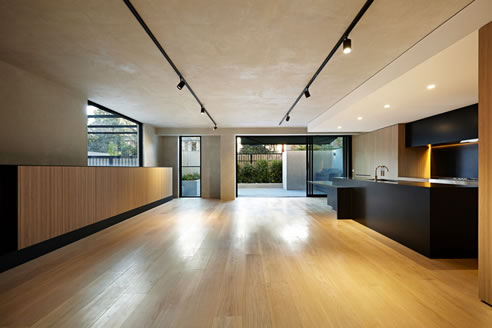 NEW NATURAL TIMBER COLOURS BY RENAISSANCE PARQUET
'Natural modern' is praised among designers in residential and commercial projects. As the name suggests "natural modern" is a type of interior design and decoration style that combines the use of recycled furniture with natural sustainable finishes.
Timber oil manufacturer have been working on natural oils that would keep the natural aesthetic of the timber and protect it at the same time using natural oil finishes.
We at Renaissance Parquet in partnership with Ciranova, a Belgian oil manufacturer, have developed 3 new colours in our collection. Our main goal was to preserve the natural tint of the French oak and to avoid, out of trend, "yellowish" tones.
The RAW colour: a very pale colour with touch of white. (As pictured above)
The NATURAL colour: a more "bleachy" colour that doesn't alter the natural aspect of the timber.
The REFINE colour: timber is slightly wire brushed and smoked to enhance the natural character.