Underslab Insulation for Underfloor Heating by Foamular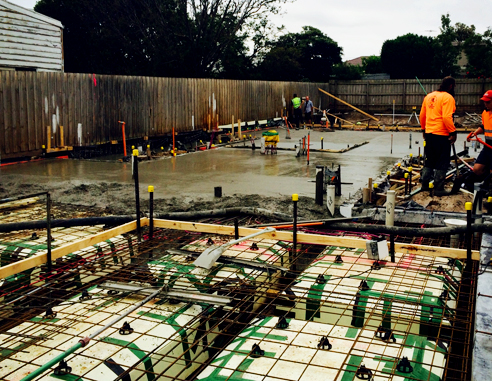 Foamular XPS: The Perfect Partner with Underfloor Heating.
Foamular XPS Insulation eliminates the heat loss that travels through a thermally inefficient concrete slab especially where an underfloor heating system has been installed.
Foamular is the perfect partner to underfloor heating systems. Foamular XPS establishes a thermal lock that ensures the heat produced by the heating elements is transfered uni-directionally through the flooring where it is desired, rather than the multi-directional transfer of heat being absorbed and wasted in the sub-floor. Foamular XPS also enhances the performance of underfloor heating by maximising the temperature response when heat is needed.