Cushion Comfort of Eva Horse Matting by Sherwood Enterprises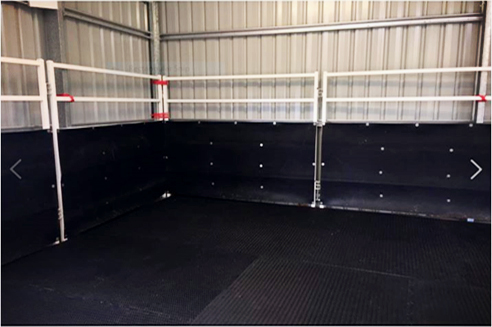 Eva Horse Mats won't collapse or go
hard as its Closed Cell Memory Technology!
It's a fact nearly all our clientele over the years ask us daily how can I reduce the cost of purchasing horse bedding as the cost of maintaining a healthy stable environment for my horse is just so expensive these days, getting ridiculous and no doubt it will rise in cost in the future.
Well! Horse bedding to my mind is basically about absorbing urine, containing the urine odour in stables and adding a little comfort for the horses when resting. So we set about to locate quality horse flooring which provided under foot comfort and greatly reduced the use of horse bedding! We also noted these additional feature benefits were required in our choice of horse flooring:
Resilience.
Durability.
Cushion Comfort.
Ultimate Impact Protection and Absorption.
Non-porous, Thermal Insulation and Acoustic Sound Properties.
Slip Traction Surface.
Reducing Dust in Stables.
Non-Toxic/Odourless.