Silent Wardrobe Sliders from Brio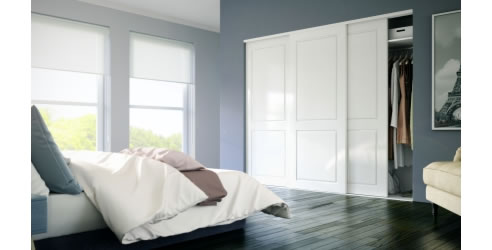 Discreet installation for silent wardrobe sliders
Brio's Wardrobe Roll 50 is designed for bypassing, bottom rolling panels. The streamline aluminium profiles provide a clean frame making this system ideal for built-in wardrobes.
Panels up to 50kg can be fitted with Brio's 50SCT Soft Close accessory which ensures panels are caught and closed gently, avoiding slamming doors from causing noise or injury. A spring loaded wheel is adjusted through a single screw point making installation quick and easy.
The mild steel casing houses a precision bearing with nylon tyre which provides whisper quiet operation and long lasting life cycle. Packs sets are available for 2 and 3 panels in either powder coat white or clear anodised.
To find out more on our range contact us today.
02 8718 6718
C5, Regents Park Estate, 391 Park Road, Regents Park, NSW, 2143