Travertine Pool Coping from KHD Landscape Engineering Solutions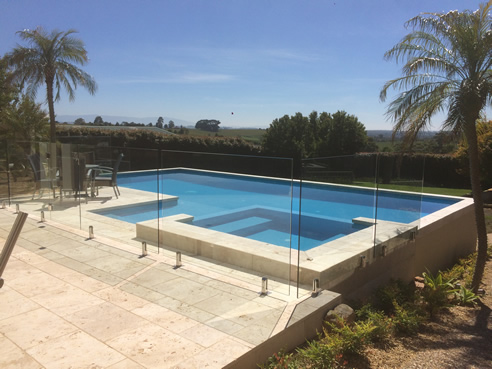 Travertine is a perfect partner for an uninterrupted view
When it comes to views, or uninterrupted views, this Gippsland pool build ticks all the boxes.
The owners of this rural property engaged Wes McIntosh to build a pool that complemented the landscape. With that in mind, Travertine was the perfect natural stone partner.
The travertine pool coping provides a soft finish which does not interrupt the view. At 60mm thick the pool coping anchors the pool to its surroundings and with smooth tumbled edges is comfortable for the user to ingress and egress.