Fungiver Mould and Mildew Remover from Livos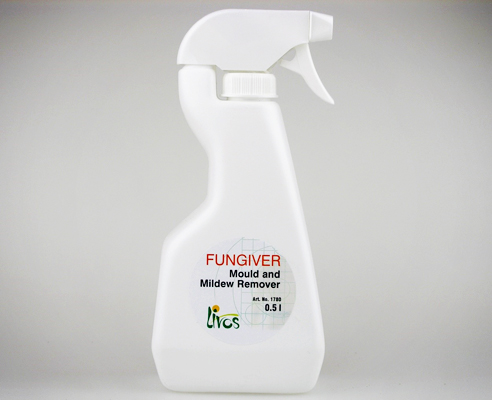 Whether in a new build or older site, home, office or otherwise, mould spores are everywhere. In certain conditions havoc is created. To some it will be no issue at all except that it looks unsightly however to many it could be life threatening. Whilst one may not be affected by mould (or a chemical for that matter), now one can very easily become sensitive to it at a later stage.
Livos have an eco-friendly solution for the treatment of mould and fungus. With the new active substance Peroxicarbonconnections which is formed from the available oxygen and fruit acids.