Free Standing Canteen Roller Shutter from Rollashield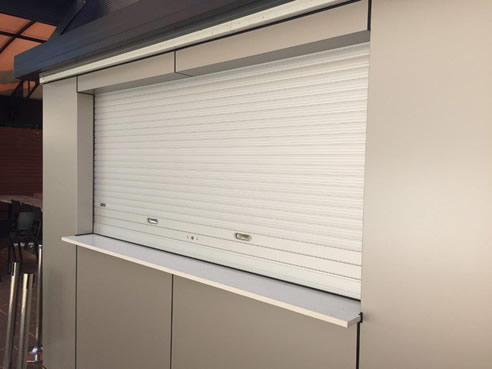 Public canteens are often targeted for break ins, don't get caught out!
Secure your canteen today with a Rollashield shutter, with superior protection from weather and other external elements such as unwanted intruders.
Rollashield shutters are made from high quality aluminium.
We can fit the shutters for you internally or externally and the height can be adjusted for a safe serving window.
Available in a wide range of colours and in either manual or electric, we make our shutters to suit you.
Some benefits include:
- All aluminium roller shutters are energy efficient
- Every shutter is custom made
- Colour choice is extensive
- Reduces risk of break ins