Twin Wall PE & PP Sheets for Tank Fabrication from Allplastics
Tank Fabrication Made Easier with Twin Wall PE & PP Sheets
Simona® Twin Wall Sheets are now available in Australia making the construction of PE & PP tanks plus similar structures much easier and efficient. They are now available in 2000 x 1000 x 40mm from Allplastics Engineering.
The Twin Wall Sheets combine exceptional rigidity, low specific weight, good thermal insulation, and with the obvious benefits of time-saving in the fabrication and machining processes.
Availability
PE: 40mm x 1000mm x 4000 mm
PP: 40mm x 1000mm x 4000 mm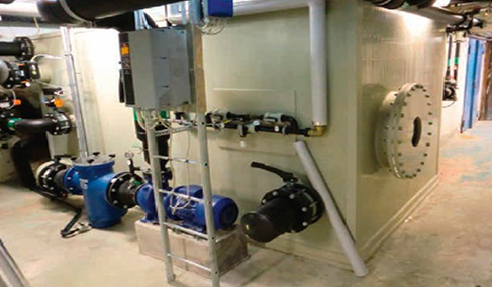 Features
High rigidity and strength
High break resistance
Rectangular tanks possible without steel reinforcement
Lighter weight than solid material due to cavities
Excellent sound insulation (DIN EN ISO 140-3 certificates available on request)
Low heat transfer coefficients (k-value/U-value) based on ISO 8301, EN 1946-3
Many different fields of application
High thermal insulation
Good electrical insulation
Good slip properties
High wear resistance
High chemical resistance
Low water absorption
Resistance to microorganisms
Excellent fabrication capability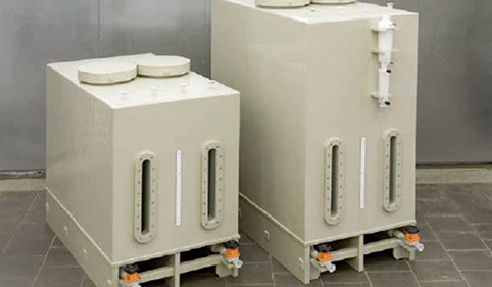 PE 100 is impact resistant, down to -50°C, weather resistant, and offers a high level of chemical resistance. It is the preferred material for outdoor use. PP Alpha Plus has a service temperature range of 0°C to +100°C and offers decent insulation properties next to good weldability. It is a top choice for indoor use. PPs feature B1 low flammability following DIN 4102 and are primarily used in ventilation system construction.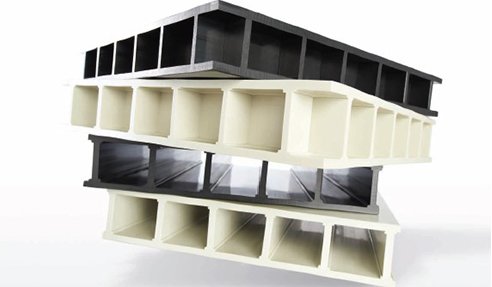 Applications
Rectangular Tanks
Covers for electroplating baths, structurally strong and thermally insulating
Boat construction
Floating pontoons for pipelines and supply lines at sea
Storm-water retention basins
Cooling water tanks
Refrigerating containers
Ice boxes
Sound booths
Spray Booths
Weather booths
Safety tanks
Water supply tanks
Slide and anti-wear sheets in conjunction with thermal insulation
Walk-over swimming pool floors
Lightweight shaft bottoms or concrete-lined for floats
Protective ducts for pipelines and supply lines
Stone impact protection in road construction
Sound barriers with and without infill panels
Safety floor sheets
Ventilation ducts
Linings for transport stalls
Linings for silos
Medicinal baths for horses
Partitions
Biofilters
Wastewater engineering
Sewage sludge treatment
Flood protection structures
Banners in sports and leisure facilities
Safety drip pans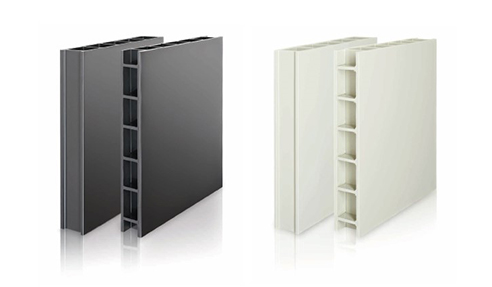 Click here to view the Allplastics - SIMONA Twin-Wall Sheets Brochure.
For more information, visit www.allplastics.com.au today.