Prevent Pipe and Vessel Degradation with Insulation Inspection Plugs by Bellis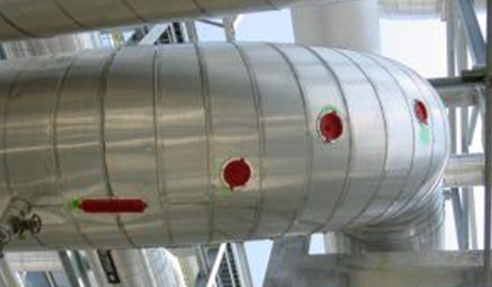 Pipe and vessel degradation is now possible to control with the help of highly functional insulation inspection plugs. Leading the distribution of cost-effective insulation solutions since 1971, Bellis Australia has become the most trusted provider of insulation inspection plugs across the country.
Moisture buildup imposes a threat to overall systems, especially when the temperature varies from ambient to approx 170°C. When moisture reaches the insulation system, Corrosion Under Insulation (CUI) develops and can damage the whole structure. Metal jacketing, caulking, and sealing are not enough to prevent CUI, hence the need for extra backup such as the installation of insulation inspection plugs.
Typically used for cryogenic or extremely high-temperature applications, insulation inspection plugs act as backup protection that inhibits pipe and vessel degradation by preventing possible moisture penetration within the insulation system. It also prevents the need for replacing insulation and jacketing each inspection, meaning a lower possibility for human error and an increase of workplace safety.
Bellis established a partnership with Temati to improve measures in preventing moisture buildup and CUI in major plants, as well as the building and construction industry. Bellis Australia supplies Temati drain plugs and vessel inspection plugs, used to monitor and control the condition of pipes and vessels, plus drain moisture from the system.
Engineered with all-weather Bergamid B700 UF Black, the highly functional insulation inspection plugs from Bellis are strongly built and can self-extinguish in case of direct exposure to high temperature or fire. Although can be broken off in the desired size, it is important that the length of drain plug is equal to the insulation thickness minus 10mm. For every 3 meters in the insulating piping, drain plugs are installed at the six o'clock position - the lowest point of the equipment - for optimum results.
Temati Vessel Inspection Plugs used to prevent pipe and vessel degradations create a tight seal to prevent water or moisture ingress, and can be installed in 5 easy steps:
Cut hole with holesaw
Remove insulation
Insert sealing flange
Replace insulation
Insert cap
Learn more about Insulation Inspection Plugs by heading over www.bellis.com.au today.