Bellis Unveils Newly-Designed Quick Look-up Guide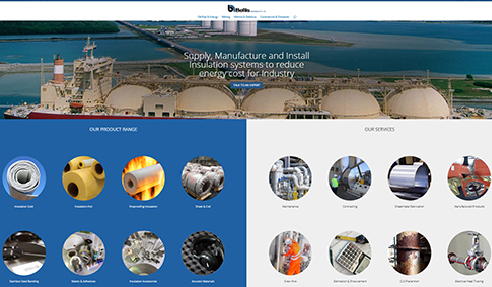 Bellis Australia has made it easier for engineers, architects, prospect clients, and purchasing decision makers to access their product and services range, information, and news portfolio by proudly launching their Product Quick Look-up guide at www.bellis.com.au.
Simple, precise, the Quick Look-up guide offers easy one-click navigation and access. The newly-designed Quick Look-up guide has been made compatible with all devices including computers, laptops, tablets, and mobile phones.
The homepage incorporates a rotating slideshow of actual photos from Bellis, each accompanied by a short description regarding competencies and facilities. It provides a clean user experience via a simple two-column layout showcasing Bellis' products and service range with images. This enables visitors to find the information they need with ease. A click on the photo or category will lead to a more specific page with more information.
Bellis' services different industries including oil/gas & energy, mining, marine and defence, plus commercial and domestic, which can be accessed via the upper toolbar even when scrolling the page. Certifications, Bellis' newsletter preview and client portfolio are also featured, located below the product and service range.
A Closer Look at Bellis Australia
Bellis Australia is a multi-faceted company based in Queensland, strengthened by decades of collective experience in major capital projects and maintenance works. Understanding the complexity of different industries, the company founded extensive solutions for oil, gas, liquefied natural gas (LNG), resource processing industries, power, and general industries.
Bellis is proud of their expert and skilled contractors, who are meticulously trained with a mindset to delivering quality results to meet customer satisfaction. They manufacture, supply, and install thermal and acoustic insulation, refractory products, metallic fabric, rubber expansion joints, and more.
Company principles include their commitment to health and safety, quality management, and environmental management. For further inquiries, contact Bellis Australia or head over www.bellis.com.au.