ULTRAMAT Designer Office Entranceway Flooring from Birrus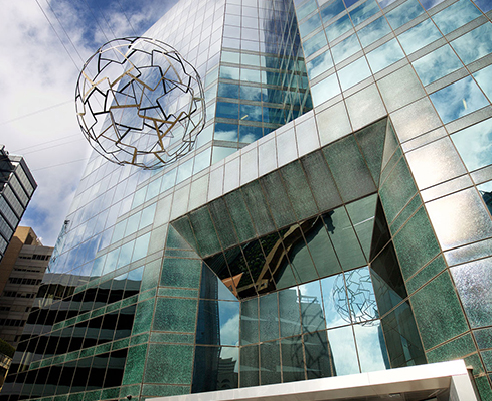 Creating the first impression of a building interior, an elegant and sophisticated entranceway is highly recommended. Birrus' flagship product ULTRAMAT is the ultimate design choice for office entranceway flooring; An unrivalled and versatile matting system that brings out the look you desired most without the need to compromise on product quality or performance.
Birrus ULTRAMAT systems are tailored-made to fit simple or complex design specifications wile visually enhanced with your choice from 13 standard insert colours to complement any interior design scheme. Apart from aesthetics, the matting system prevents moisture and dirt buildup, protecting the internal floor against cracking or flaking.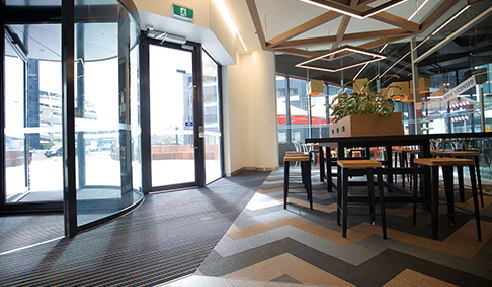 In action, Birrus was employed to supply the ULTRAMAT system for the refurbishment of a landmark office building in St Kilda, which required a functional but designer office entranceway floor with a vibrant and modern ambience. Through ULTRAMAT, guests and workers are welcomed by a minimalist pattern of straight lines, a contemporary and warm entranceway that leads to a multi-purpose lobby space perfect for coffee or snack break.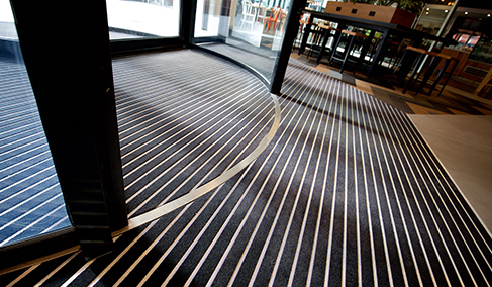 Get in touch with Birrus for more details on ULTRAMAT Designer Office Entranceway Flooring. Visit www.birrusmatting.com.au today.