Hydronic Underfloor Heating Sydney from Comfort Heat
A hydronic underfloor heating system offers a cost-effective alternative to forced air heating by distributing hot liquid through centralised heating, distribution, and heat exchange systems. In principle, hydronic heating differs from forced air systems in which the former conveys heat through the circulating liquid which in turn heats the ambient air within the room.
Comfort Heat stocks an extensive range of leading hydronic underfloor heating and other electric heating products that meet the demands of the Australian building and construction industry.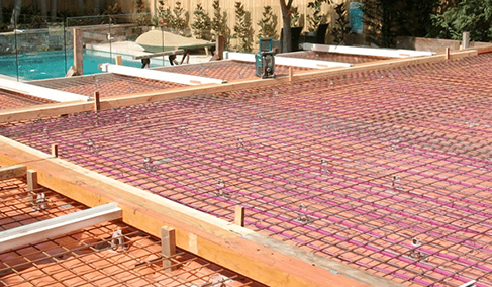 Hydronic underfloor heating depends on pipes to carry heated water. Comfort Heat uses a durable PEX pipe designed specifically for underfloor heating. The pipe is multi-layered with an oxygen barrier and comes in a standard maximum length of 100m per circuit.
The installation of hydronic heating is performed by qualified engineers to ensure safety and the best possible outcome. Comfort Heat has a pool of experts ready to design and supply complete hydronic underfloor heating solutions, including site specification, metrics, and other related information.
For further inquiries, please visit www.comfortheat.com.au.