BIM for Efaflex High-Speed Warehouse Doors from DMF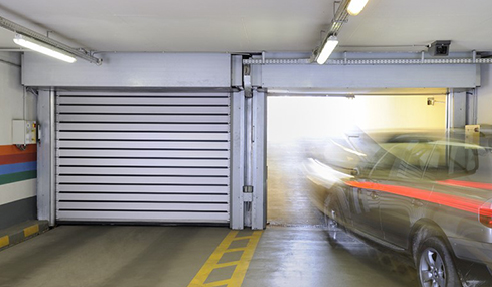 BIM Now Available for Efaflex High-Speed Doors
The high-speed door market is growing throughout Australia, and Sydney based company DMF International Pty Ltd can now offer access to BIM (Building Information Modeling) files for their range of German manufactured, Efaflex high-speed doors. BIM is an intelligent 3D model-based process that gives architecture, engineering, and construction (AEC) professionals the design tools to more efficiently plan, design, construct, and manage building projects. These can be accessed through BIM Objects at www.bimobject.com.
High-speed doors can be used in a variety of applications for climate control of production and warehousing facilities. More recently, DMF has been providing the Efaflex Doors for increasing the security for parking and facilities management, and examples include courthouses, emergency stations, apartment carparks, office buildings, and government facilities.
Featuring eye-catching aesthetics, with operating speeds at an impressive 2m/sec. these doors can also tolerate high frequency of use, and provide a level of security surpassing that of a standard slow action roller shutter.
With full safety sensor technology, and the ability to integrate with many forms of access control, the DMF Efaflex high-speed door is a must for your next project.
DMF International are Sydney based, with partners Australia wide, and can provide installation and service Australia wide.
Contact DMF or visit www.dmf.com.au to learn more about BIM for Efaflex high-speed warehouse doors today.