Enhance Bathroom Floors with Modern Stainless Steel Drainage from Hydro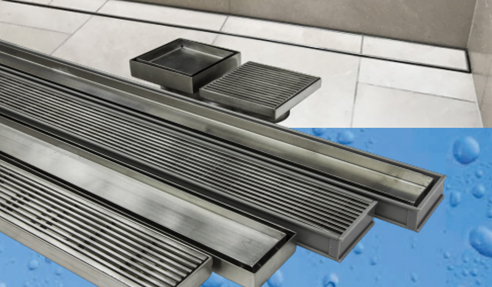 Hydro Construction is widely commended for their design and supply of modern stainless steel drainage systems across Australia. Sleek, functional, and slip-resistant, their drainage solutions are perfectly suited for bathroom floors of any architectural style.
Designated as a place of relaxation where people can wash away their stress and grime, architects are taking the design and renovation of bathrooms to the next level. For a premium quality finish, architects are choosing reliable, seamless drainage products that are sleek, safe, and easy to install.
Combining more than a decade of expertise, latest techniques, the finest materials or components with the latest technology, Hydro has produced a stylish yet clean and neat drainage solution for a bathroom floors without the need of luxurious spending.
The modern stainless steel drainage system features an architectural wedge wire grating and tile inserts for a seamless bathroom or shower floor. Engineered from high-grade 304 and 316 stainless steel, the drainage solution meets aesthetic, hygienic, and corrosion-resistance criteria.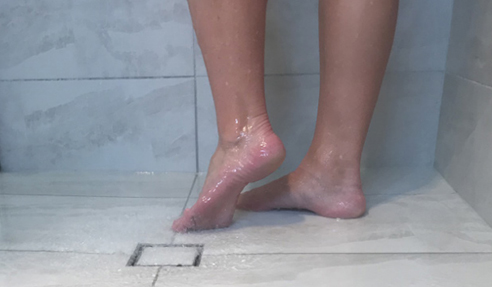 Hydro has developed a range of linear shower drainage channels available in either uPVC or stainless steel, as well as stainless steel floor wastes.
Quantum - uPVC Channel
A modular drainage kit with either a heelguard grate or tile insert, uPVC drainage channel, and hair filter. Heelguard grate width ranges from 65mm to 99mm; tile insert width ranges from 60mm to 80mm.
Allure - Stainless Channel
A complete modular stainless steel drainage kit available with either a removable heelguard grate or tile insert, both with a width ranging from 70mm to 100mm. Includes stainless steel drainage channel and hair filter.
Floor Wastes
Modern square-style floor drains are available in either heelguard grate or tile insert, installed with a hair filter. Heelguard grate floor waste is available in 120mm, tile insert in 100mm to 150mm width size.
Head on over to www.hydrocp.com.au for more information on Modern Stainless Steel Drainage Systems.