Slip-Resistant Stainless Steel Drain: Poolside Drainage Solutions from Hydro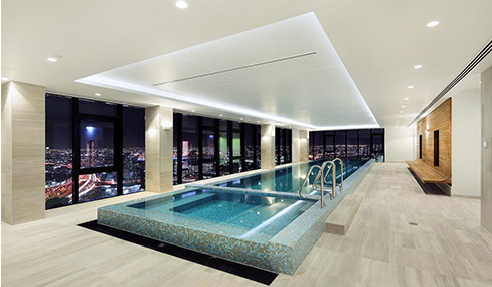 Hydro Construction Products offers all the essential components of a complete slip-resistant stainless steel drain for poolside drainage solutions. With a service record of 15 years, the Australian-owned and operated company has established a strong presence within the water management sector across the Australian and New Zealand building and construction industry.

Hydro Slip-Resistant Stainless Steel Drain in Action

Slip-resistant stainless steel drain solutions are one of the most in-demand products from the trusted Hydro catalogue. The team combines highly engineered components with premium materials, state-of-the-art building techniques, and the latest technologies resulting in the highly aesthetically pleasing and functional Hydro Stainless range.

Hydro's stylish slip-resistant stainless steel drains are made of high-grade 304 and 316 stainless steel, therefore providing the ideal drainage solution that meets both hygienic and corrosion-resistance properties. Furthermore, the Hydro Stainless products extensively cover both indoor and outdoor applications for residential and commercial environments.

The Hydro Stainless range includes the Food Pro for Commercial Kitchen; lineal shower and bathroom drain; Zero threshold door drains; grates and frames, and other stainless steel products for water management systems. The widely used metal delivers maximum strength, durability and resistance to moisture, saline solvents, and other corrosive agents.

All poolside trough systems are manufactured using #316 stainless steel, reinforced with Hydro's cutting-edge SureGrip slip-resistant nodules and banded ends with safety edges. The highly trafficable finish is functional and enables people to walk around comfortably on either their bare feet or high-heeled shoes. Furthermore, Hydro Poolside products provide outstanding visual appeal with its sleek profile approved by the Australian Standards.

The slip-resistant stainless steel drains are commonly used in:
Poolside
Landscaping area
Commercial kitchens
Chemical and Pharmaceutical industries
Food preparation facilities
Wineries and brewing bottling plants
Abattoirs
Hotels, restaurants, and cafes
Sports and leisure facilities
Residential properties
Hydro Stainless comes with optional accessories to further advance the effect of the slip-resistant stainless steel drain, including removable outlet strainers, fixed/loose outlets, mitred corners, and fysch plate joining mechanisms.
All Hydro Stainless slip-resistant stainless steel drain is fully compliant with Levels 1 and 2 of WaterMark, the mandatory national certification scheme implemented by the Plumbing Code of Australia (PCSA). In addition, Hydro is also a committed member of the Australian Stainless Steel Development Association (ASSDA), a not-for-profit industry group which promotes stainless steel use.
For more information on the slip-resistant stainless steel drain, schedule an appointment with Hydro Construction Products today.