Green Wall Packages Easy to Order from Miami Stainless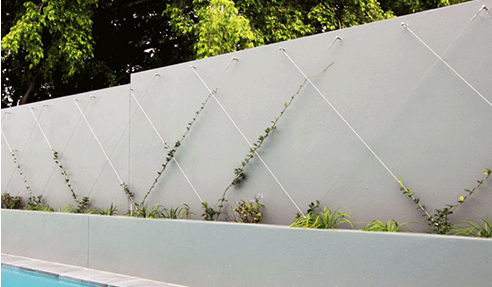 Easy To Order Green Wall Packages
Garden green wall trellis systems have proven to be the fastest growing outdoor renovation in 2018, with the trend continuing into 2019.
Nothing quite compares to the soft, tranquil aesthetic of a natural wall of lush greenery. And with a drive towards energy efficiency, green wall trellis is also being implemented to reduce heat, by reducing direct sun exposure to western facing walls. The vertical green wall is proving to be an all-around winner.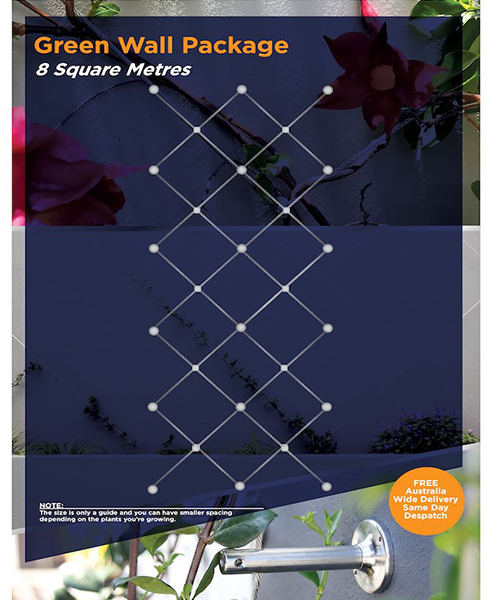 We already have an easy to use Online Quote Form, where our team will respond with a full quotation within 24 hours. But to make life even more simple, we are now offering several popular green wall trellis packages, which include all the stainless steel products and wire you will need to complete the project.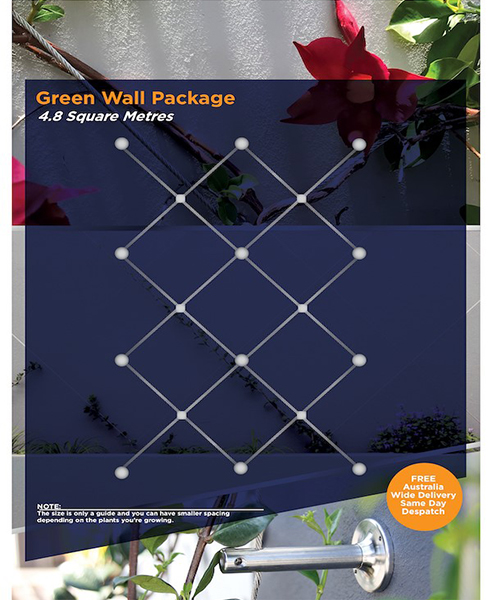 To see full details of these packages, visit the Green Wall section on our website at www.miamistainless.com.au today.