Copper High Pressure Laminate for Pancakes on the Rocks by Allplastics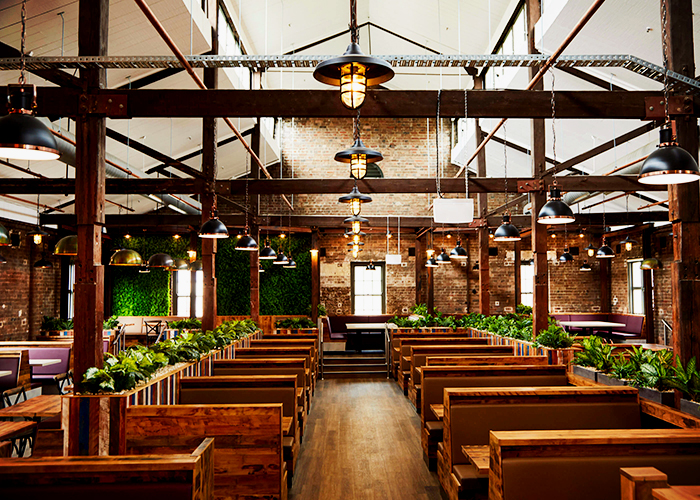 Pancakes on the Rocks - Antique Copper HPL Cladding
Copper High Pressure Laminate
More than 40 years after first opening its doors, Pancakes on the Rocks has moved to new and improved home at the top of The Rocks Centre on Argyle Street at Penrhyn House. The move was part of a $15 Million NSW government initiative to renew and revitalise heritage retail tenancies in The Rock.
Expertly built by Unita, the 915 sqm space features rustic timber joinery and aged copper finishes, made in house by skilled craftsman.
The Allplastics architectural division provided the Dekodur - Dekorial Real Copper HPL (High Pressure Laminate) panels with surfaces made from the purest copper which was used on the dining table booth walls to compliment the theme of antique copper of the venue.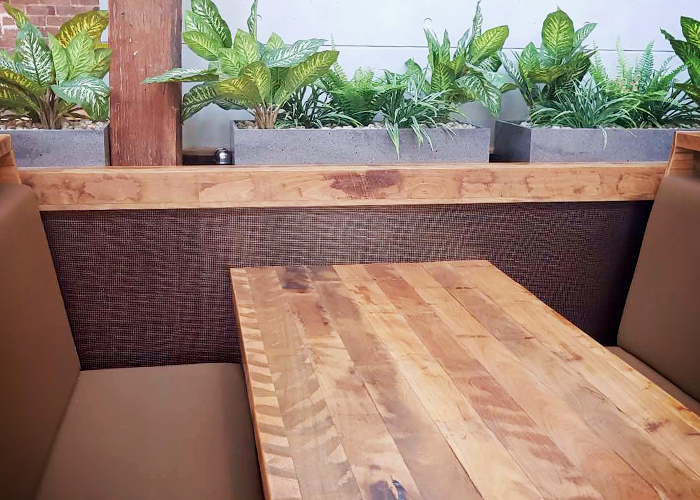 The fitout has received positive reviews and feedback from visitors and owners. Dekorial - antique is suitable for use as decorative vertical surfaces in interior applications, also for surfaces which are not exposed for heavy wear.
Typical applications are: Wall cladding, ceiling cladding, home furniture, hotel and restaurant fitouts, fronts of drawers, signs for shops, shelf cladding, counters and displays, door surfaces, ship building and coach décor.
Allplastics can offer a diverse range of High Pressure Laminates for your next project including Tin HPL, Stainless Steel HPL, Aluminium HPL, Copper HPL, Magnetic HPL, and many more from the Dekodur range.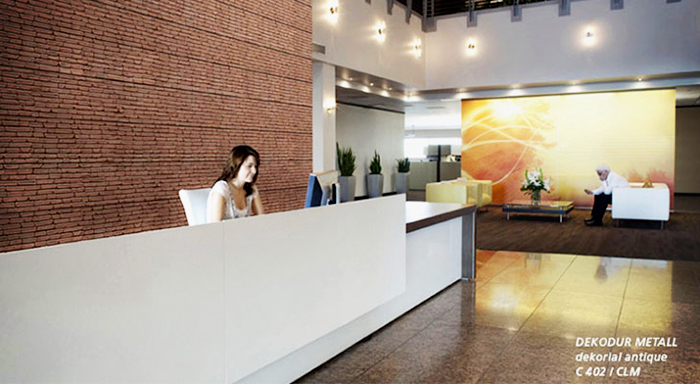 Dekodur Copper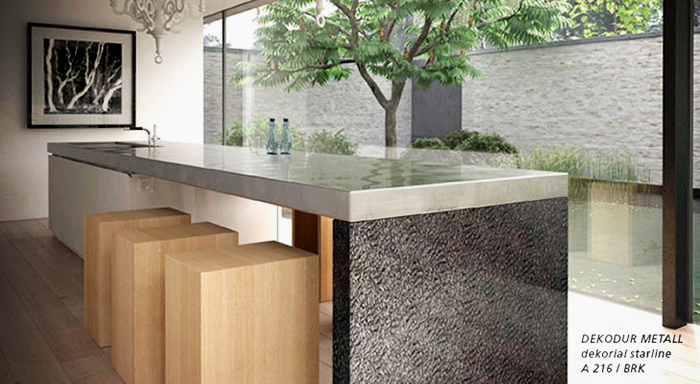 Aluminium HPL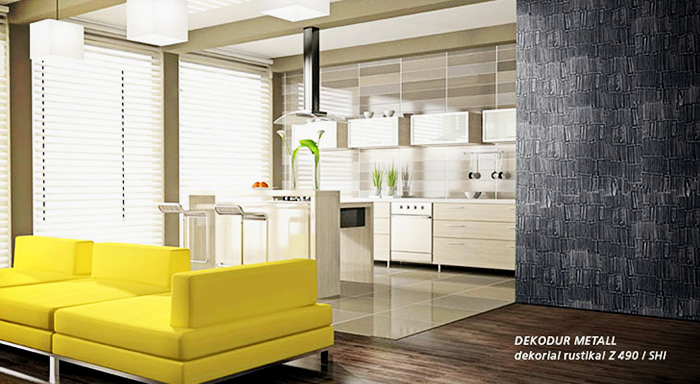 Dekodur Tin HPL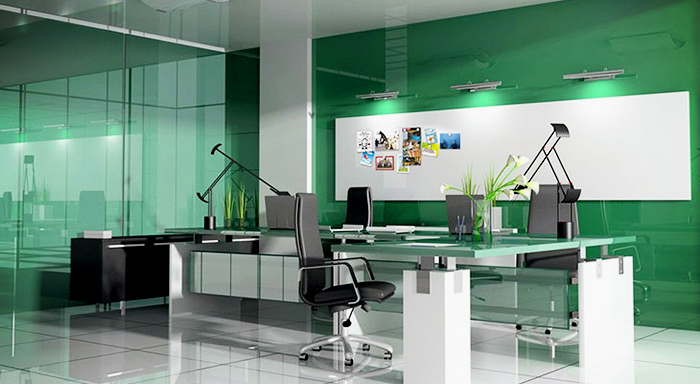 Dekopin Magnetic Whiteboards