Commercial Heating & Cooling Products from Hunt Heating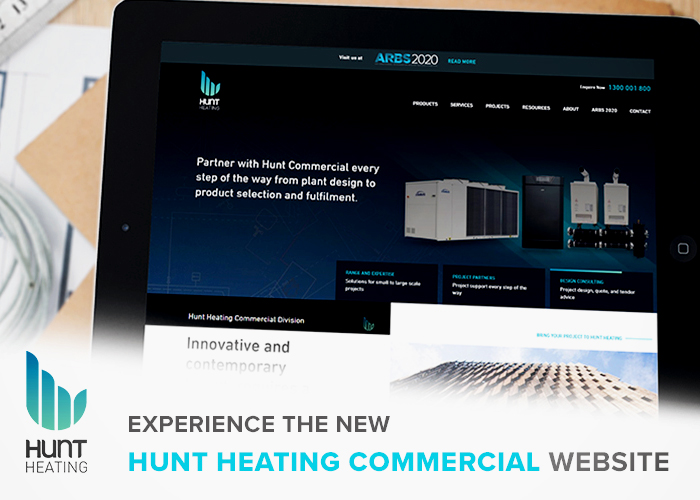 Experience the New Hunt Heating Commercial Website
We're proud to announce the launch of the new Hunt Heating Commercial website. Experience our new website and enjoy easy access to all the essential information you need for commercial hydronic heating and cooling.
Browse and view our latest range of heating and cooling products along with detailed specifications. You'll also find new sections like our project gallery that includes details on our past projects. Get access to in-depth information on the scope of work carried out, and the products used to build state-of-the-art heating and cooling systems Australia wide.
Click here to visit the new Hunt Heating Commercial website now!