Silent Home Ventilation Solutions from Schweigen
Schweigen's Home Ventilation Solutions
A breath of fresh air for your home
What's going into your lungs?
All across Australia, homes are increasingly being sealed up to be more energy-efficient. This means that stale air is more likely to be trapped inside, becoming damp and polluted over time. While there isn't much that we can do about outdoor smog, pollen, or dander, there are solutions available to ensure that stale indoor air, odours, steam, cooking smoke, fumes, airborne grease, and off-gassing of volatile organic compounds (VOCs) from cleaning products, building materials and furnishings are silently and efficiently taken care of.
Home as a sanctuary
Schweigen's silent home ventilation solutions comprise of rangehoods for indoor and outdoor kitchen use, plus multi-purpose exhaust fans for all other areas of the house, including:
Bathrooms/toilets: to remove odours, steam and humidity (preventing mould and mildew build-up), plus VOCs released during cleaning.
Laundry rooms: to remove stale air and humidity.
Garage/workshop: to remove fumes and carbon monoxide.
Pantry/cellar: to remove stale air and humidity.
Kitchen: to remove smoke, fumes, odours, and airborne oil particles (preventing grease build-up on surfaces, clothing, and furniture).
These are powered by Schweigen's patented Isodrive® Motor Systems, each incorporating German-made ebm-papst motors, recognised as some of the quietest and most energy-efficient domestic extraction units on the market.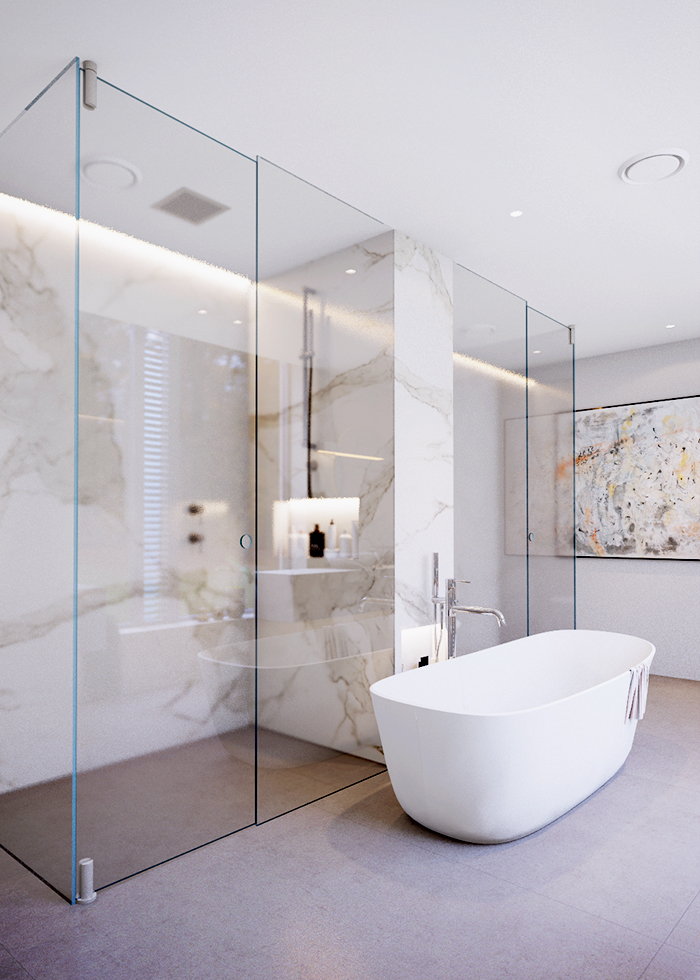 Available in an array of styles, finishes, features, and motor power options, Schweigen's silent home ventilation solutions are designed to be installed on the roof, wall, or eave and are suitable almost any room in your unit, apartment, townhouse, single or multi-storey house.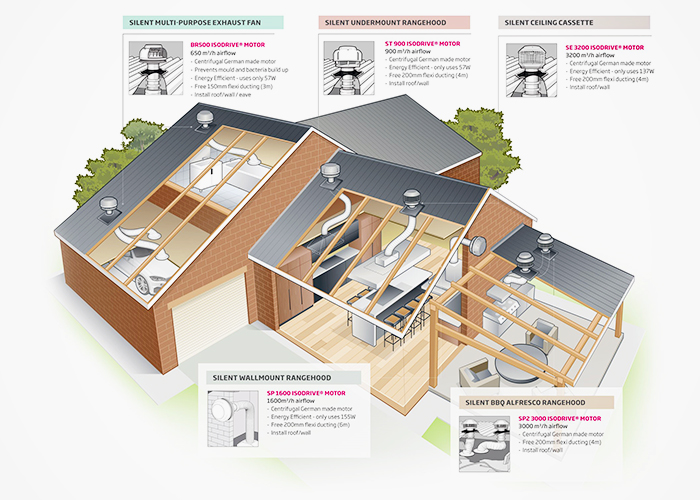 Breathe easier
Chat with us to get your home ventilation concerns addressed, and you can rest assured dealing with the brand behind Australia's bestselling silent rangehood. For more information, please visit www.schweigen.com.au. Alternatively, you may also like to check out our Silent Rangehood Buying Guide.