Stench-free Septic Tanks with SepFix from Bio Natural Solutions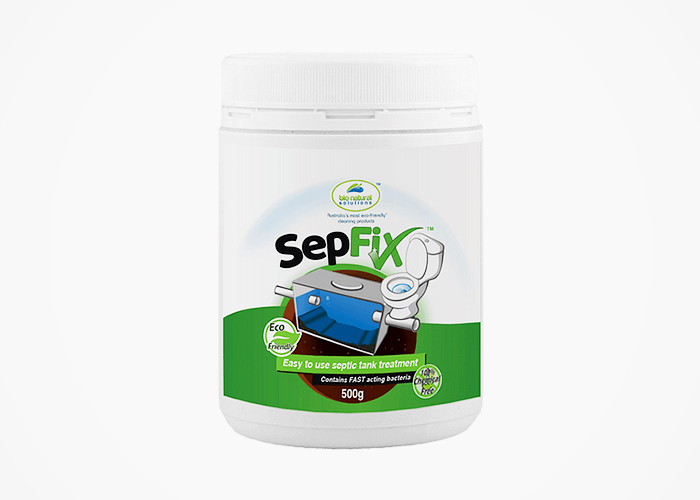 Enjoy a stench-free septic tank with none other than SepFix from Bio Natural Solutions! If you're sick of overspending getting your tank pumped out every now and then, or simply tired of the putrid smell, then this septic tank treatment is your ultimate saving grace.
SepFix septic tank treatment is the result of extensive research and development by Bio Natural Solutions, aiming to solve septic tank cleaning problems and wastewater pollution. Biodegradable and 100% chemical-free, it contains only naturally occurring friendly bacteria or enzymes - six patented bacillus bacteria combined with two pseudomonas species. Together, they produce a powerful biological treatment that breaks down paper, soap scum, sewage, and grease. All you need is to add 40g per month straight into your toilet, and let the highly concentrated mixture to rejuvenate your tanks performance while reducing unpleasant odours.
Bio Natural Solutions supplies SepFix septic tank treatment in 100g, 250g, 500g, 1kg, and 2kg tubs. For more information, visit www.bnsolutions.com.au today.