Remove Algae from Dams with Bio Natural Solutions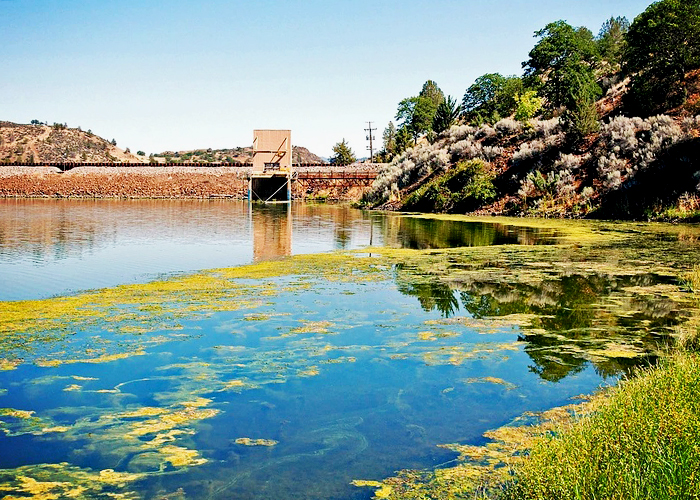 Bio Natural Solutions are the experts in algae prevention and removal from agricultural water sources, such as dams. While algae is a natural aquatic organism, blue-green algae in particular is harmful to humans and their livestock or pets. Unfortunately for us, algae thrives off dams as they provide the ideal conditions for it to propagate: sunlight, high nutritional value, warm temperatures, and a pH of around 7 or 8. Bio Natural Solution provides three effective means of combating algae growth in dams;
Manual removal - If you've identified an algae bloom in your dam, act quickly to remove it. The easiest way to do this is by limiting the algae's exposure to sunlight and surrounding nutrition. Avoid use of this water for the next 10-15 days (especially if it is blue-green algae) to prevent it spreading.
Modify the shape of your dam - Algae loves the sun! Limit its exposure with deep water storage, instead of shallow. Sunlight can't penetrate to the bottom of a deep enough dam.
Treat with chemicals - Ferric alum is generally used to prevent and treat algae in dams. Place ~50 grams per 1,000 litres of this chemical in a porous bag on a float to eliminate phosphorus from the water, and put a stop to algae.
For more information regarding the removal of algae from dams, do not hesitate to get in touch with the team of experts from Bio Natural Solutions today. Visit www.bnsolutions.com.au.