Attic Ladders - Don't waste your roof space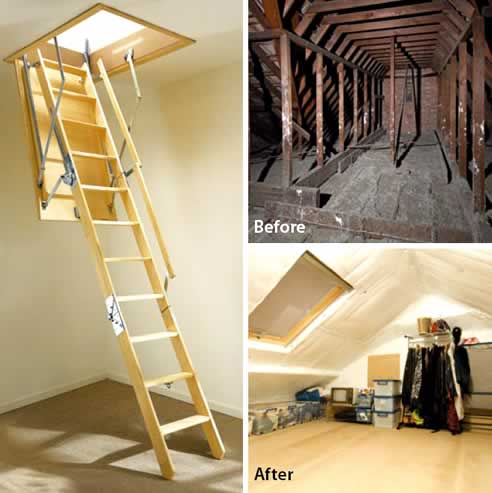 Need more space?
Don't waste your roof space
Take the clutter out of your life and turn wasted roof space into a great new storage area! Attic Ladders have the largest range of foldaway attic ladders in Australia with a style to suit most roof types.
Attic ladders are strong, durable and lightweight making them easy to open and close. Features include safety handrails, gentle slope and come fully assembled for DIY installation or we can install it for you.
Attic Ladders also specialise in dust proof storage rooms, roof windows, ventilation solutions and complete roof space conversions.
Please call your nearest Attic Ladders distributor today on 1300 655 525 for an obligation-free roof appraisal.