Envirofan subfloor fan-forced ventilation systems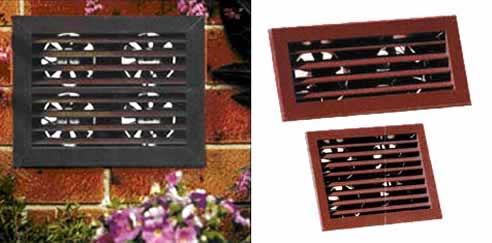 How A Good Idea Becomes A Great Product - The Evolution Of Envirofan
In the nineteen seventies a Telecom engineer created a fan-forced ventilating system for sub floor areas that would replace passive vents whether brick size or terracotta size. As now clients can take control of their sub floor ventilation needs and not be at the mercy of the wind or the lack of it to aerate their sub-floor areas.
After an amalgamation of two other partners Solarfan was born. Solarfan was the first fan-forced company to develop brick size and terracotta vent size sub floor ventilating systems. Solarfan being the market leader of its time had rigorous testing carried out by Unisearch in the 1970's. Unisearch was a very intensive testing and research facility, contracted to research and examine commercial products. Consulting and expert opinion from UNSW is now known as UNSW Consulting & Unisearch, a division of New South Global. This accreditation was a fundamental testing process which other ventilation systems did not comply to.
Since the 1980's other companies have tried to copy the Solarfan idea in design or principle. This has proved to be a two edge sword for them as they don't understand how to make a ventilation system robust for a corrosive sub floor environment, which it is. Companies that came to their own demise was 'Solarvent' and 'Extravent'.
Apart from this other products don't even resemble what Solarfan produced, however the concept of fan-forced systems for subfloor areas was based on their model (except for in-line fan systems). For many years Solarfan was the forerunner in sub floor ventilation and helped various companies in the supply of sub floor fan-forced systems in Sydney and Melbourne, however in 2001 it ceased trading.
In 1994 David Marinos joined the ranks of Solarfan and was directly trained by the respective managing directors in sub floor ventilation from 1994-2001. In that time he had witnessed great customer results but also some installation inadequacies, which made Solarfan not reach its full potential. The knowledge and experience he gained during this time was the foundation of better things to come.
In 2001 David had the opportunity to take over where Solarfan left off. His first mission was to upgrade the fan mechanism, to increase its longevity and develop a complimentary product to the Solarfan range which is now called Envirofan.
From the Solarfan days Envirofan sub floor ventilation systems went further in product quality. In 2001 the fan mechanism was upgraded as new technology was made available, but remaining steadfast to its originator. This was an obvious course of action to take, as this would not compromise the original outcome of the testing process. The upgrade was due to the fan impeller design which delivered an extra ten percent more airflow than its predecessor. David also ensured that these mechanisms, which they were designed for, would stand the test of time.
As the managing director (Christine Daniels) I believe with the current technology and with the implementation of improvements that we have undertaken the quality of Envirofan sub-floor ventilation system is at its pinnacle up to now and when new technology is made available it will be considered and tested to make Envirofan sub floor systems even better.
Just remember - "If it is not Envirofan, it isn't one."