The Autumn collection from Karndean designer flooring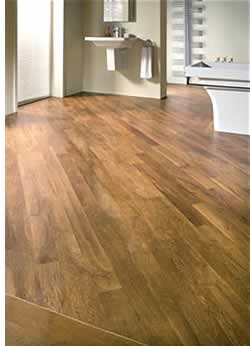 Karndean Design Flooring is currently showcasing its Autumn Collection, designed to complement any home, apartment or venue.
The range is inspired by the subtlety of natural materials, with a mix of colour and texture, ranging from rich wood tones to cool slate greys. These beautiful wood planks and tiles bring fresh, cool styling to any room.
Karndean Design Flooring allows for the creation of floors that are both affordable and individual. The extensive range of decorative borders, design strips and design features can create a unique floor.
Karndean flooring replicates the beauty of natural flooring materials. It is versatile enough to be used in living areas, as well as wet areas such as kitchens and bathrooms. The product is easy to clean, hygienic and low maintenance - ideal for today's lifestyle.