Durable, energy efficient, cost-effective structures from Thermomass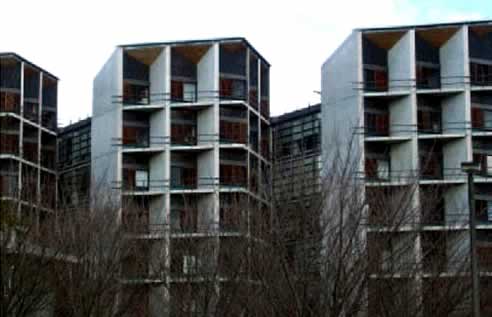 Composite Technologies Corporation (CTC) was founded in 1980 by Robert T. Long. His innovative thinking and vision led to the development of the Thermomass® Building Insulation System.
At the heart of the Thermomass® system is a patented continuous fiber composite connector, which is used to structurally tie two layers of concrete together through predrilled, prefabricated, extruded Dow brand insulation products. The non-conductive, chemically resistant, fiber composite connector allows the creation of an uninterrupted envelope of insulation throughout the exterior walls of the building. This creates a highly energy efficient building system that is virtually maintenance-free and has the ability to not only resist mold, but stand up to fire, earthquakes, hurricanes and tornadoes as well.
The continued development of this system represents a dramatic advancement in building technology for many types of temperature and atmosphere controlled facilities throughout the world and offers unsurpassed advantages over block/brick, steel and insulated metal panel construction.