Allplastics Engineering bubble free bonded acrylic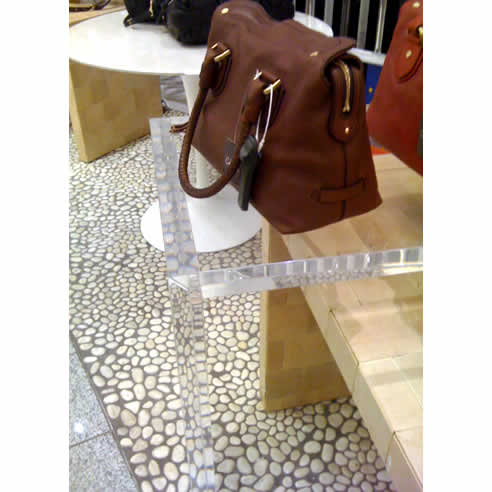 Allplastics Engineering has unveiled an exciting new process that delivers a "bubble free" join when bonding acrylic. This process can be used in joins up to 50mm thick and results in an invisible glue line which is perfect for when aesthetics is of primary importance.
This is achieved by using a specialized glue. The advantage of this process, apart from producing a bubble free join, is that joins can be manipulated prior to bonding allowing complex structures to be assembled prior to the glue being set, thereby minimizing stress marks within the joins.
Applications include Museum Showpieces, Shop Fittings, Antiquity Displays, Cosmetic Displays, Furniture, in fact any fabricated acrylic object where bubble free joins are essential to the display presentation.