Britex energy saving hand dryer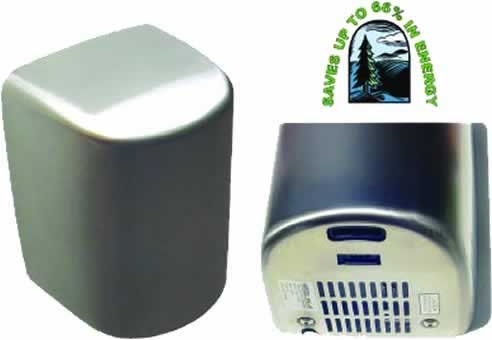 Quite simply, Britex stainless steel automatic hand dryers provide optimal drying performance and are built to last. Manufactured from heavy duty, satin finished stainless steel, Britex hand dryers are uniquely designed, stylish and highly vandal resistant making them perfect for public bathrooms, offices, healthcare and education facilities. With a range of models available, Britex is sure to have a hand dryer suited to all bathroom locations.
Amazingly, the newly released, top of the range Britex Eco Hand Dryer combines both energy saving with a high velocity air output for decreased drying time. The long list of benefits for this model include;
Saves up to 66% in energy costs.
Optimal air output and drying time. Nominally 10 secs!
Space saving design. Only 200W x 290H x 180D.
Backed by a 10 year warranty.
Heavy duty stainless steel casing & anti-vandal fixings.
Adjustable sensor range with locating blue LED light.
After sales support. Servicing agents in all states & territories.
1300 764 744
Britex Place, Mirra Court, Bundoora, VIC, 3083