Shopfront roller shutters by Rollashield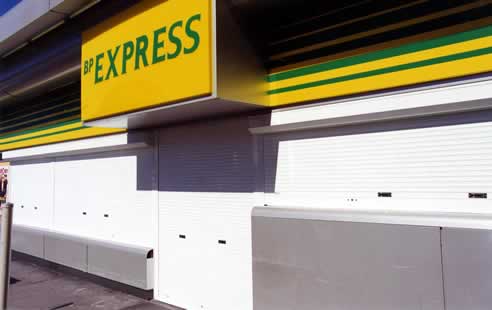 As a Sydney jewellery shop is the latest victim of crime, all shop owners and businesses should be considering roller shutters as their first line of protection. Police were called to the jewellery store in Karne St North Roselands last night to investigate reports of a shooting and found the business had sustained damage.
Police detectives investigating have said that at this stage the shooting is not gang related. Rollashield shopfront roller shutters are the specialists in commercial roller shutters. Their extruded double walled profile and high security glass nylon reinforced rivotted locking clips combine to make an ultra strong shopfront roller shutter.
Current customers include the major banks, up market fashion houses and numerous service stations, which are all prospective targets for theft. They need strong exterior protection and the Rollashield shopfront roller shutter range is ideal. Rollashield is a family business with 22 years experience in shopfront roller shutters.