Rollashield roller shutters to beat crime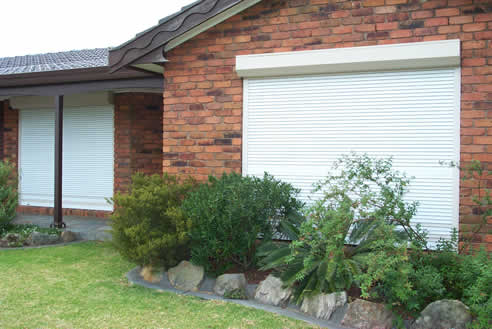 Rollashield roller shutters could become a necessity on your home as forecasts issued this week by the Australian Homeland Security Research Centre point to an increase in property crime, burglary, robbery and theft.
"The conventional wisdom is that a decline in the economy leads to an increase in both property crime and violent crime," Athol Yates, executive director of the Australian Homeland Security Research Centre, says in the report.
As the recession bites and unemployment rises, they predict people will be more inclined to use criminal means to obtain money and goods by theft. The report says that crime rates could increase if poor economic circumstances and high unemployment resulted in more people being home during the day.
Rollashield roller shutters can provide you with the best possible security for your home and family with their strong extruded roller shutter range. The strength of the roller shutter profile allows much larger ventilation holes while still providing maximum security and strength. The tracks are 2.5 times thicker than conventional roller shutter tracks and the high security wind lock clips have a Category 3 cyclone rating. They are strong!
Buy some peace of mind and secure your home with Rollashield roller shutters, an Australian family business for 22 years.