TOILETS FOR VANDAL RESISTANT APPLICATIONS BY STODDART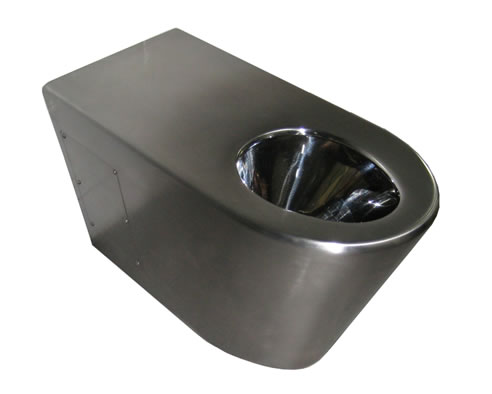 Toilets made in Australia from stainless steel by Stoddart Manufacturing have the best water efficient dual flush rating (certified by WELS as just 4.5 litre full flush and 3 litre half flush). The Stoddart toilet design provides a hydraulically formed seat for user comfort and to drain any splashes. The Toilets have rounded edges to provide user safety.
The toilet is made from high quality, stainless steel to provide strength and long service life. The Stoddart toilet reduces maintenance costs, vandal repair costs, water usage costs and because it is fully Australian Made it is the right choice for use in all Australian public amenities, police stations, hospitals and detention centres.