Floor Heating Thermostats from Comfort Heat Australia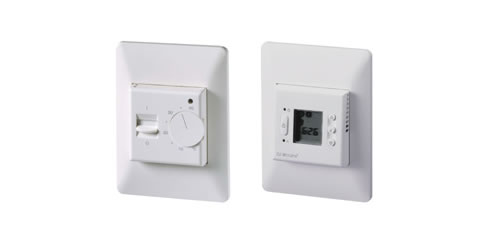 Comfort Heat uses the MICROTEMP RANGE of electronic thermostats that are specifically designed for electric under floor heating systems. The thermostats are flush mounted and have a 2pole isolator with 16A output relay.
All thermostats include a FLOOR SENSOR which will maintain a consistent temperature. Floor sensing thermostats are the safest and most energy efficient control, ensuring the floor is not overheated but kept at the desired temperature.