Glomesh Stainless Steel Tiles from ALLOY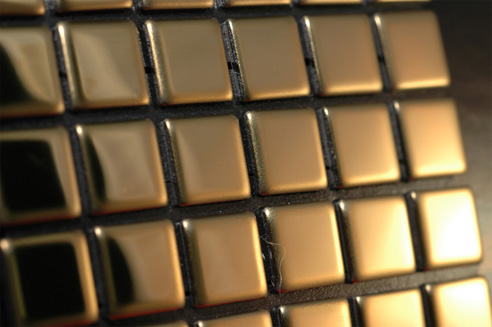 TILE FEATURES
Immaculately designed and manufactured to create an unsurpassed finish.
Punched from an individual sheet of 1.6mm thick solid, high quality metal that comes with a certificate of origin.
No backing mesh, plastic inserts or metal look-alike 'metallic' coatings. ALLOY tiles won't dent, crack or de-laminate.
Face mounted for better protection of the tile face during installation.
Made in Australia. Consistent high quality. Guaranteed sweat-shop free.
02 9565 2422
Alexandria, NSW, 2015