Promatect® 40 Bushfire Roof System from Promat Australia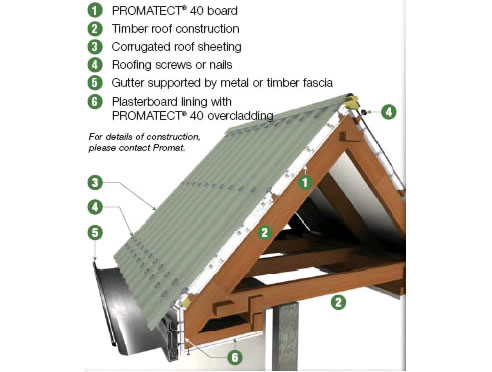 The new bushfire resistant roof system designed by Promat Australia Pty Ltd, is currently storming the Australian market. Predominantly comprised from PROMATECT® 40, which is a high density 'Cement Bound Matrix' (CBM) board, this system is easy to install and will ensure a high level of fire safety for any home or building in a bushfire prone area.
Safety and survival is a crucial element that needs to be considered by anyone building in an area deemed to have a high risk of bushfire attack. Even if your area is not technically rated as a bushfire zone, this does not mean you are not in risk of being attacked by a bushfire, and should still seriously consider the effects and plan accordingly.
For more information, please have a look at our newly released Bushfire Protection website: www.protectionfromfire.com.au where you can view a short video on bushfire protection. Alternatively, please feel free to contact your local Promat office on 1800 PROMAT (1800 776628).