Premium Bathroom Partitions Melbourne from Flush Partitions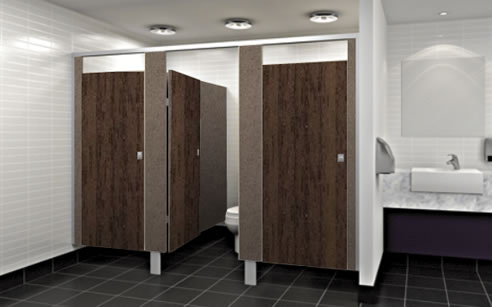 Our flagship product here at Flush Partitions, the Premium - is the most attractive of the cubicle systems in our range, but with the strength and durability that makes it an ideal choice for many applications.
The Premium system is floor mounted and free-standing with no overhead bracing, providing a contemporary, sleek look.
The Premium can also be manufactured to suit non-standard sizes, in accordance with design or building requirements.
The Premium system is set 200mm above the finished floor level, with the exception of the frontal blades which are fixed to the floor on a fully adjustable bracket and over-flashed with 110mm high brushed satin stainless steel plinth flashing. All cubicles finish 1800mm high.
These specifications can be altered to suit each individual application, with a maximum cubicle height of 2100mm.