Eco Friendly Certified Cleaning Products from Bio Natural Solutions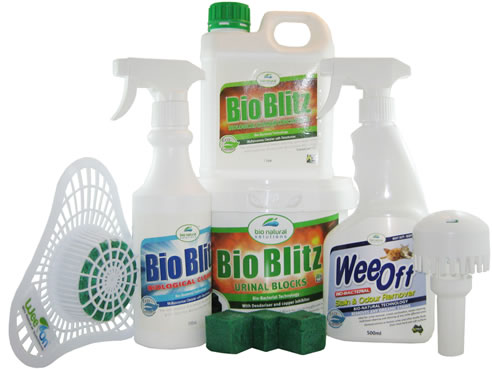 We are delighted to inform that our products now bear the well-recognised approval of Good Environmental Choice Australia (GECA) and our products are now certified as eco-friendly.
Bio Natural Solutions offers the first and only GECA approved microbial products and the only eco-labelled janitorial products in Australia.
The products certified are:
Bio Blitz Biological Cleaner Concentrate
Bio Cleaner
Wee Off Stains & Odour Remover
Bio Blitz Urinal Blocks
Green Sleeve Urinal Sanitiser
Wee On Urinal Screens
GECA runs Australia's the only independent, not-for-profit, multi-sector eco-labelling program and is the only Australian member of the Global Eco-labelling Network (GEN).

Bio Natural Solutions Pty Ltd Profile
1300 730 551
03 9338 6722
15/49-55 Garden Drive, Tullamarine, VIC, 3043
Shop Bio Natural Solutions Pty Ltd